Barcelona Games World has become since it started 2 years ago one of the most important video game events in Europe, where companies are certainly committed to show their latest novelties and some of the games which are to arrive.
Attending these fairs is a necessary experience for makers, regarding learning, current content consumption, connecting with your possible target as well as networking with other companies and creative entities of the industry. So going to this types of events is compulsory if you want to make your game known (regardless if you're making AAA or indie games), achieve visibility and even reach an profitable agreement with other companies.
With this intention, we decided to go to Barcelona Games World, so the public could have access to the demo of one of our projects (Islabomba) and promote their implication and participation in it for the near future.
Our team were in 2 areas at the same time. On the one hand, one group was in the Indie Zone, in pavilion 2, relatively close to main stream of people entering the building. We were lucky, since our stand was easily visible and it wasn't complicated to attract people to give Islabomba a try.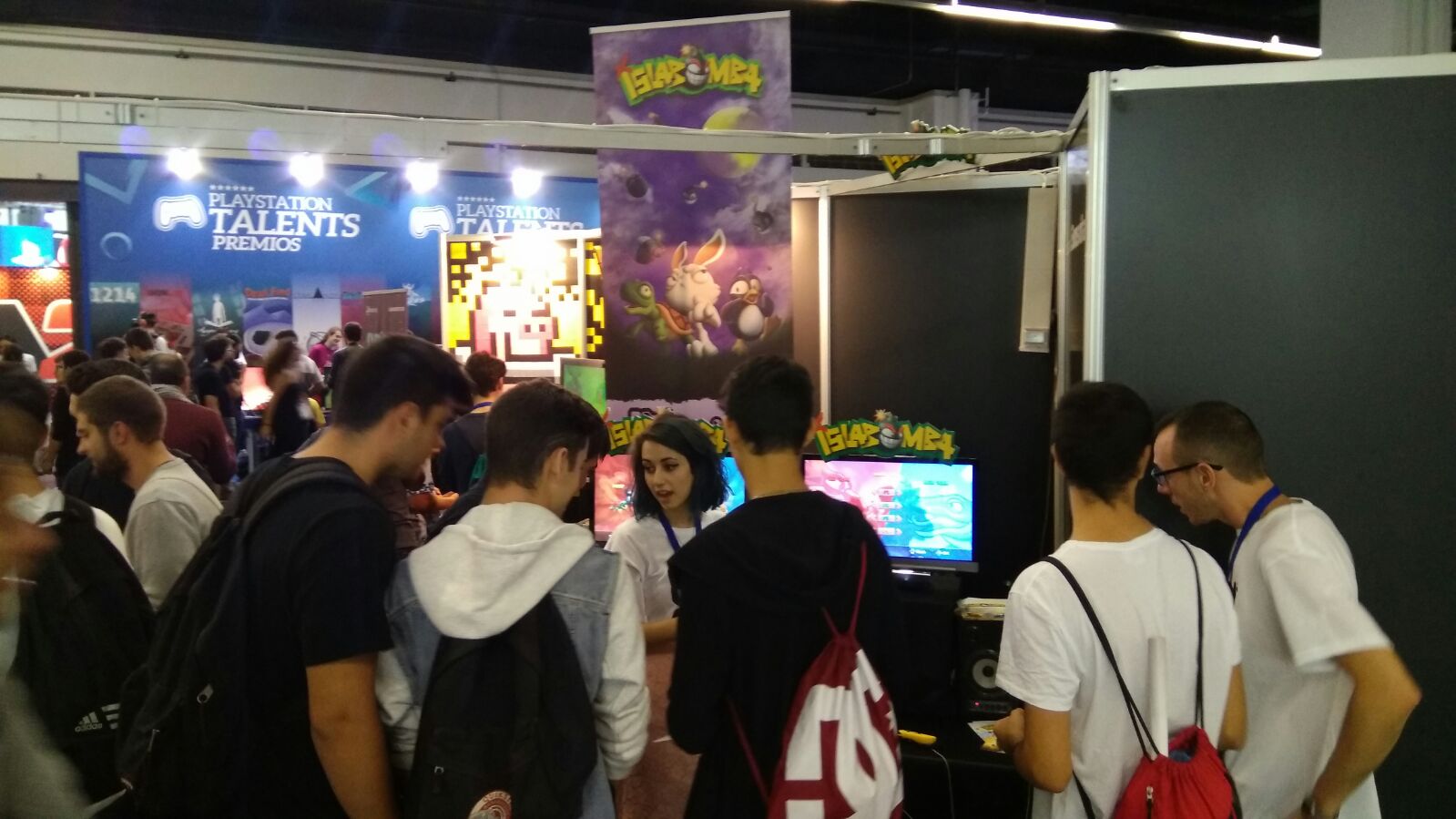 The feedback we received from people who played, Story Mode and Mini Games, was truly positive. A lot of people came back more than once to keep on playing and completing that level they couldn't beat before, or just to laugh playing Basket, Volley or Puzzle. At no time, our stand was empty. In fact, many players told us "Islabomba is the funnest game we've played here" and things like these make all the stress, over time, worries… are worthwhile.
On the other hand, another group visited the Co-op Business Zone, an area where previously agreed meetings took place. Those meetings are usually with publishers, investors and developers so game studios can pitch about their projects and, if they are lucky and the product is good, catch the attention of an important company.
We met important companies focused on the video game industry and, even though we can't say a word about them, we can tell you the feedback we received from many of those professionals was very good and, probably, new relationships will develop in the future.
We could also enjoy a series of workshops aimed to provide indie studios with practical solutions for their specific projects. They were sessions carried out by an academic teacher and a person working on the industry. There we could meet relevant people such as Arturo Monedero from Delirium Studios, Liam Patton from UPC or Rafa Laguna from Herding Cats.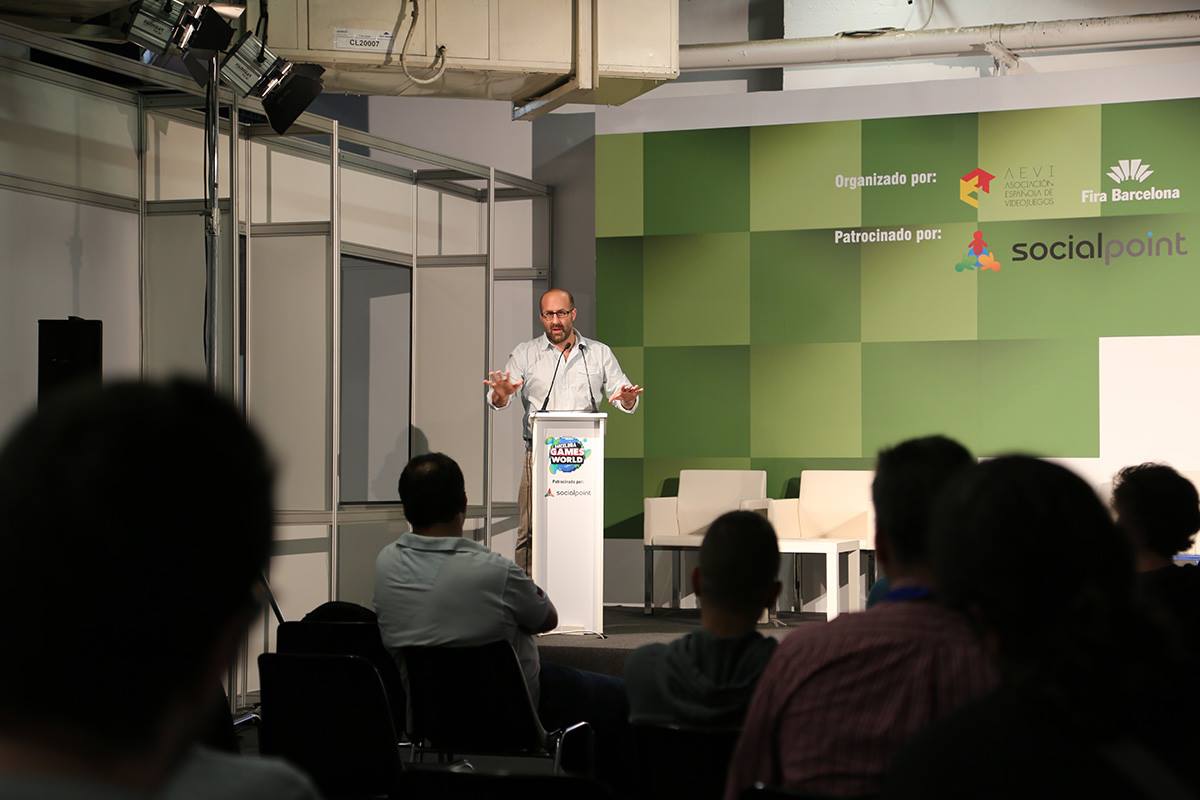 Those workshops were very instructive and we learn valuable notions of Marketing, Team Leadership, Monetization… which will help us improve as a company and as a team.
As you can see, our attendance at Barcelona Games World was simply awesome. All the feedback we received was very positive and that makes us realize we're going the right way and we're making the right choices.
We'll continue our efforts to give you the best game we can make and we hope, once you play it, you'll realize all the care and love that every single member has offered during its development.
Regards from Sons of a Bit team.