We're back, bombafans!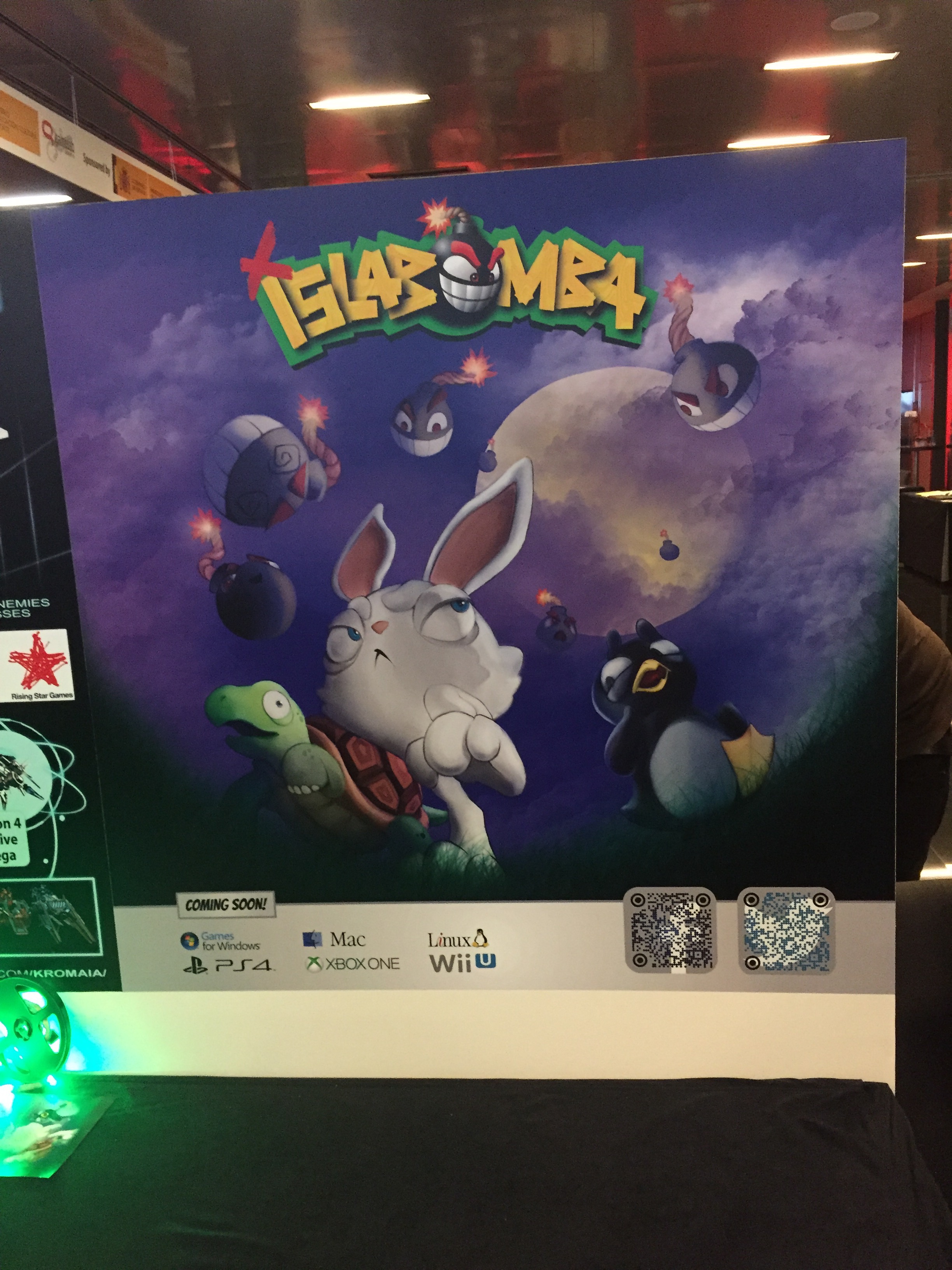 These very last weeks have been crazy, trying to have Islabomba Beta 13 ready to be shown at Gamelab BCN 2016 and the 1st edition of Almerimanga. Although we did our best, we aren't ready to share this version to the public yet. What it's almost time!
After coming back from Barcelona, we have to say that the organization of the event of Gamelab was great. The experiences we lived in our first time at the fair were just awesome. Going downstairs and entering the area where the Indie Hub and PlayStation Talents were located was to be surrounded by talent. We can highlight games such as Scarf, Kromaia, Breaking Fast, Islabomba (of course!) and many, many more.
Moreover, thanks to a very useful tool which all participants could use, we arranged meetings with people working for very relevant companies nation and worldwide. We hope something good comes from this and we can share great news with you very soon.
The very same day the event in Barcelona ended, we got into our cars and drove to Almeria to attend the 1st edition of Almerimanga. 2 events in the same week which are just the opposite; the former was for professionals, while the latter was focused on the general public. Of course, the feedback we received at both events are really helpful to amaze you the day we share a demo of Islabomba Beta 13.
The fuse is about to be lit!