Not so long ago, Murcia held MJam'17. It was the first edition and was organized by AmuDev (an association which is working really hard to make all the games developed in Murcia be noticed and help game makers who are starting with their first projects) with the collaboration of CeeiM. For those who don't know how this type of competitions work, they consist on making a game in less than 48 hours.
In this Jam in particular, groups of 3 people were formed, which had to develop the best possible product about a topic randomly chosen, focusing on playability, originality and connection with the topic.

We were lucky, since one of those groups were formed by two Sons of a Bit members. They are Darío Fernández and Albano Castillo, both programmers, who won the second prize and, in order to know how a Jam actually is, we're interviewing Darío, Sons of a Bit Lead Programmer.
Adrián- Hi, Darío. Before we dive in, we want to know you a little bit better. Tell us, what made you start getting interested in video games?
Darío- Hi, Adrián. My beginnings regarding video games and when I really started to get interested in them took place when my parents bought me a Nintendo Gamecube. I had already played other games before, but products such as Super Mario, Metroid Prime, The Legend of Zelda Windwaker… really inspired me. I'm a huge Nintendo fan and its cartoonish style, so I always try to put something from it in my work.
Adrián- Was it back then when you decided to learn programming?
Darío- No, it wasn't. At first, I enrolled in Chemical Engineering, since I was very good at it, but it was a degree which didn't fulfill me. I stopped to think about what I really like and it was clear to me, making video games. For this reason, I changed my mind and decided to study Computer Engineering.
Adrián- And how did you start to work at Sons of a Bit?
Darío- Some years ago, I attended Murcia Game Party, an event about video games and, there, I saw the stand Sons of a Bit had, where people could play their first project, Islabomba. I talked to them and asked if I could carry out an internship with them in the future. The told me that I could do it during the 3rd year of my degree, and that is what I did. I finished my internship and, since then, I've been working with them.
Adrián- Ok, let's talk now about your experience at MJAM'17. Was it the first competition of this kind you had participated?
Darío- No, it wasn't. In 2016, I attended the Global Game Jam, so this was my second Jam.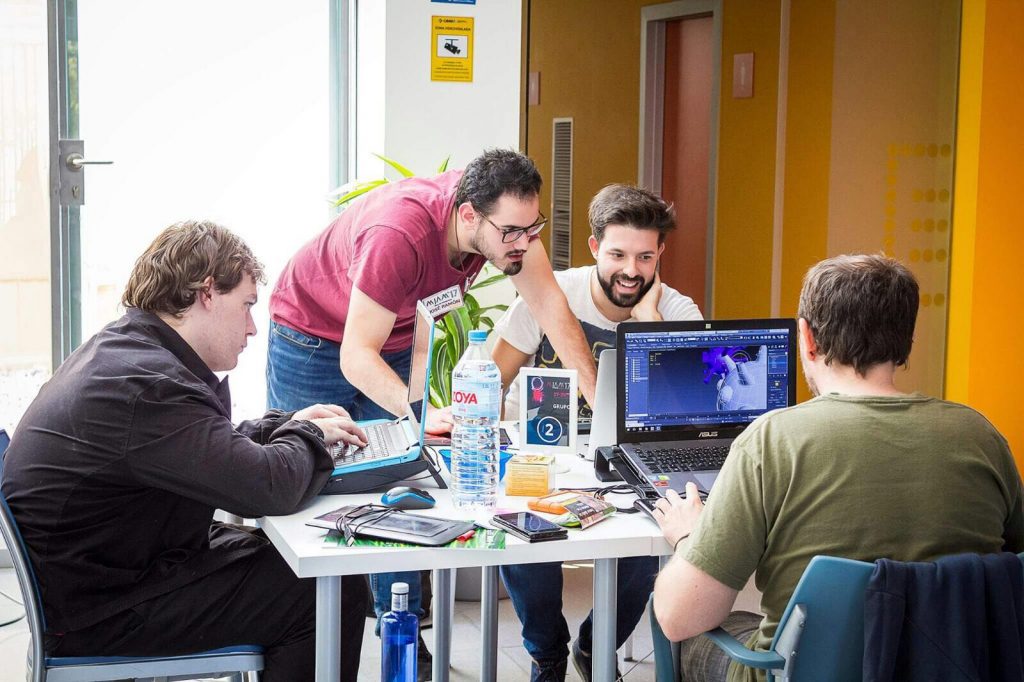 Adrián- Great! Please, tell me and explain to all our readers how your attendance was at the Jam (MJam'17).
Darío- For a start, we had to make groups of 3. Since Albano and I were two – both programmers -, we needed to look for an artist so he designed the game. That's how we worked with David, another guy, to create our game.
First of all, different topics were proposed and the one which won was "Vital needs". Apart from me being a Nintendo fan, there's another developer whose work I think is great, Edmund McMillen. I like the approach he follows when creating games (The Binding of Isaac, Super Meat Boy…), so I try give "my special touch" to everything I do, tributing my big influences from the industry.
This way, we were discussing about what we should do and, from this conversation, a competitive game between virus and antibodies came up. Its name is Bacilu's Wars which, as I previously said, has things from Nintendo games (its aesthetics and local multiplayer, mainly) and a little bit from Edmund (quick matches).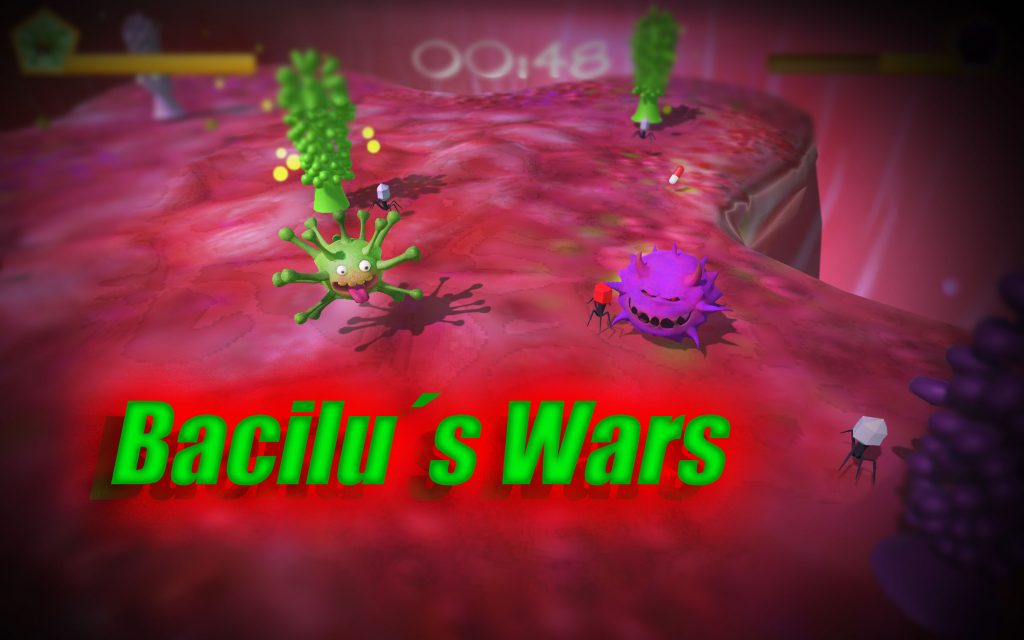 We knew how to work together really well and, at the end, we won the second prize. So, we're really happy with the result.
Adrián- So would you recommend this type of event to other developers?
Darío- Absolutely. Apart from being a very fun experience, it lets you know yourself better as a programmer (in this case) and learn where your limits are. You only have 48 hours and you have to do your best, so you need to know your weak and strong points, what you're capable to do and what you aren't. So yes, I recommend this as a great professional and personal experience.
Adrián- Thank you very much, Darío! Our interview is done. It's been a pleasure to talk to you.
Darío- The pleasure is mine. See you at the next Jam!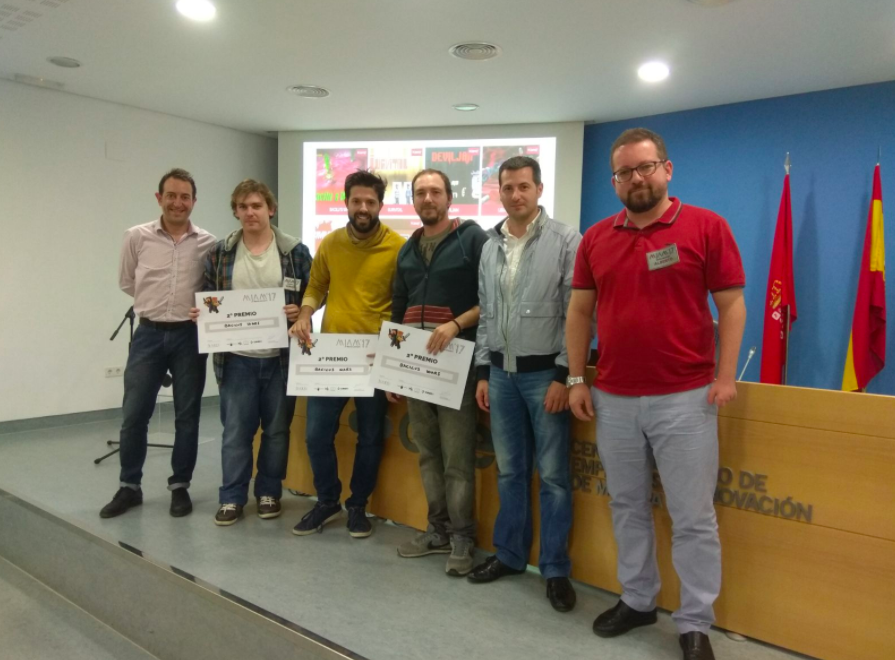 We hope you've liked the interview and all the information in this post about the first MJAM!
PD: If you want to learn more about the game and even play it on your computer, you can do it with this link.