All of us have played with toys when we were little. Princesses, heroes, models, action figures… They have been our travel companion and have made us live a lot of experiences and adventures thanks to our imagination… What if you could customize these toys and live those adventures yourself?
At Look Real (makers of the well-known dolls Mariquita Pérez), the "21st century doll" is being defined. It's a project which makes use of different technologies, carried out in collaboration with different companies such as Sons of a Bit, HP and Barpimo, together with LookReal.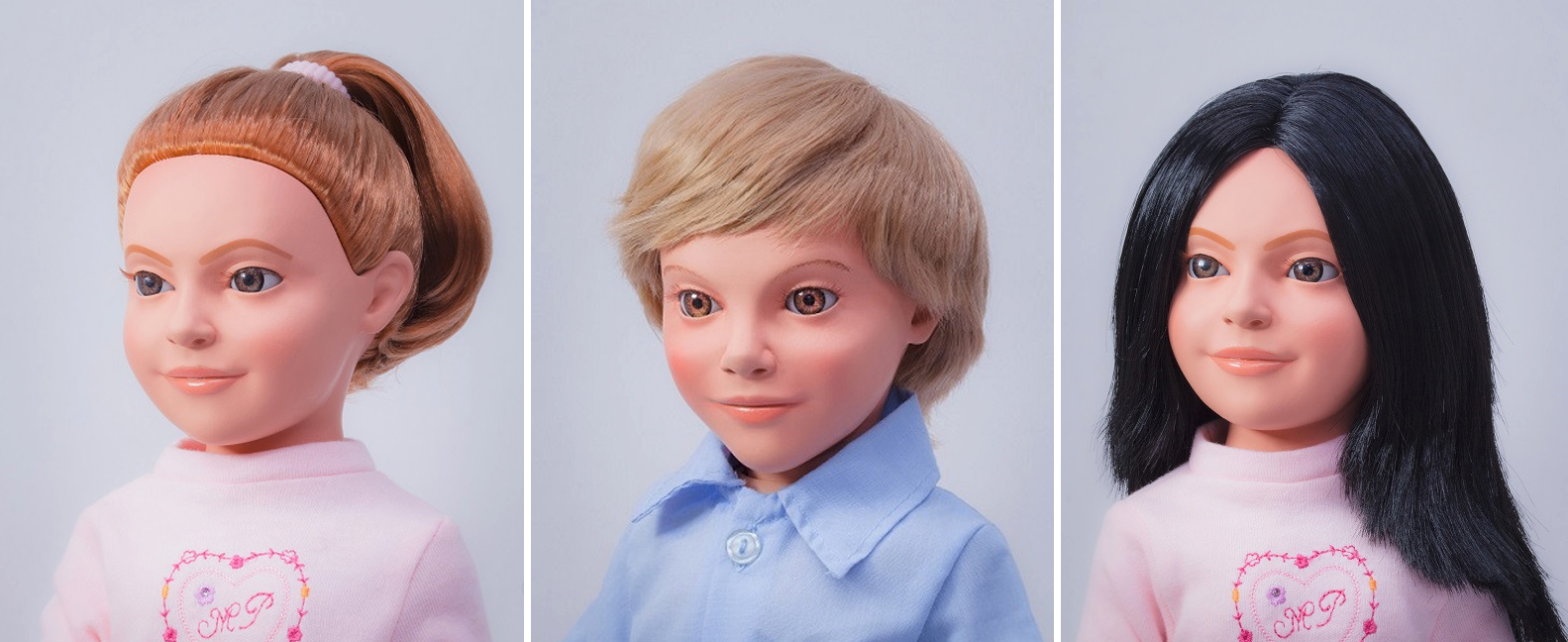 Being reflected in a doll creates a link between a child and a toy. When the kid takes part in the story he/she wants to create with his/her customize toy, the individual gets emotionally involved, which encourages him/her to develop some cognitive skills.
Sons of a Bit is the responsible of the development of the software that allows the creation of a 3D avatar from 2 pictures of a real person. Moreover, it makes possible customizing these avatars manually, facilitating several parameters in order to, for example, emphasize some characteristics and make the doll as similar as possible to the real person; of course, with a well-defined, agreeable and recognizable aesthetic. Creating a 3D model with an artistic style which allows these products to be close to the real aspect of the costumer but continuing making them look as dolls has been a beautiful challenge, which Sons of a Bit artistic team have accepted willingly.
The software we have created is quite similar to an avatar editor in a video game but, in this occasion, it's used to create something touchable, something which leaves the virtual world behind the screen.
The manufactoring process is complex, but each step made assures a high quality finish. Cutting-edge HP Jet Fusion 3D printers reproduce the 3D models. After printing, the typical touch and color of dolls are reached thanks to Barpimo products and paints. Hair, make-up and clothes are some of the details that help LookReal dolls have a perfect aspect.

It's a pleasure to work with LookReal, HP and Barpimo in such an innovative project and to be able to show the younger members of your household that technology and fun can go hand in hand once again.